Regular price
$1,005.00 USD
Regular price
Sale price
$1,005.00 USD
Unit price
per
Sale
Sold out
Saga Fox Arctic Fox fur coat with panelled detailing
It's giving "on the way to settle my rich, recently deceased husband's estate"
Mint condition. Literally pristine.
Would best fit NZ femme size 10
This will be shipped in a box for safety! 
We are not barbarians and do not condone the slaughtering of animals for fashion, however this is older than I am, and I think it's more ethically sound to continue giving love to something that already exists and that you'll have for many years to come, rather than buying a new fast fashion fake fur every season. 
Further, faux fur is made from polyester, which sheds micro-plastics and pollutes the ocean + poisons us and the planet. 
This is just where I stand, and you're welcome to disagree, but it seems wild to create demand for new clothing when incredible pieces like this are gathering dust in the back of someone's grandma's closet. 
Thanks for listening to my Ted Talk.
♡ ♡ ♡ All Bizarre Bazaar sales are final sales. Please choose carefully, as we do not accept returns. As we work closely with independent designers and most pieces are one of a kind or made to order, it simply isn't viable. Please get in touch if you have any questions, we are more than happy to help you find your perfect piece ♡ ♡ ♡
View full details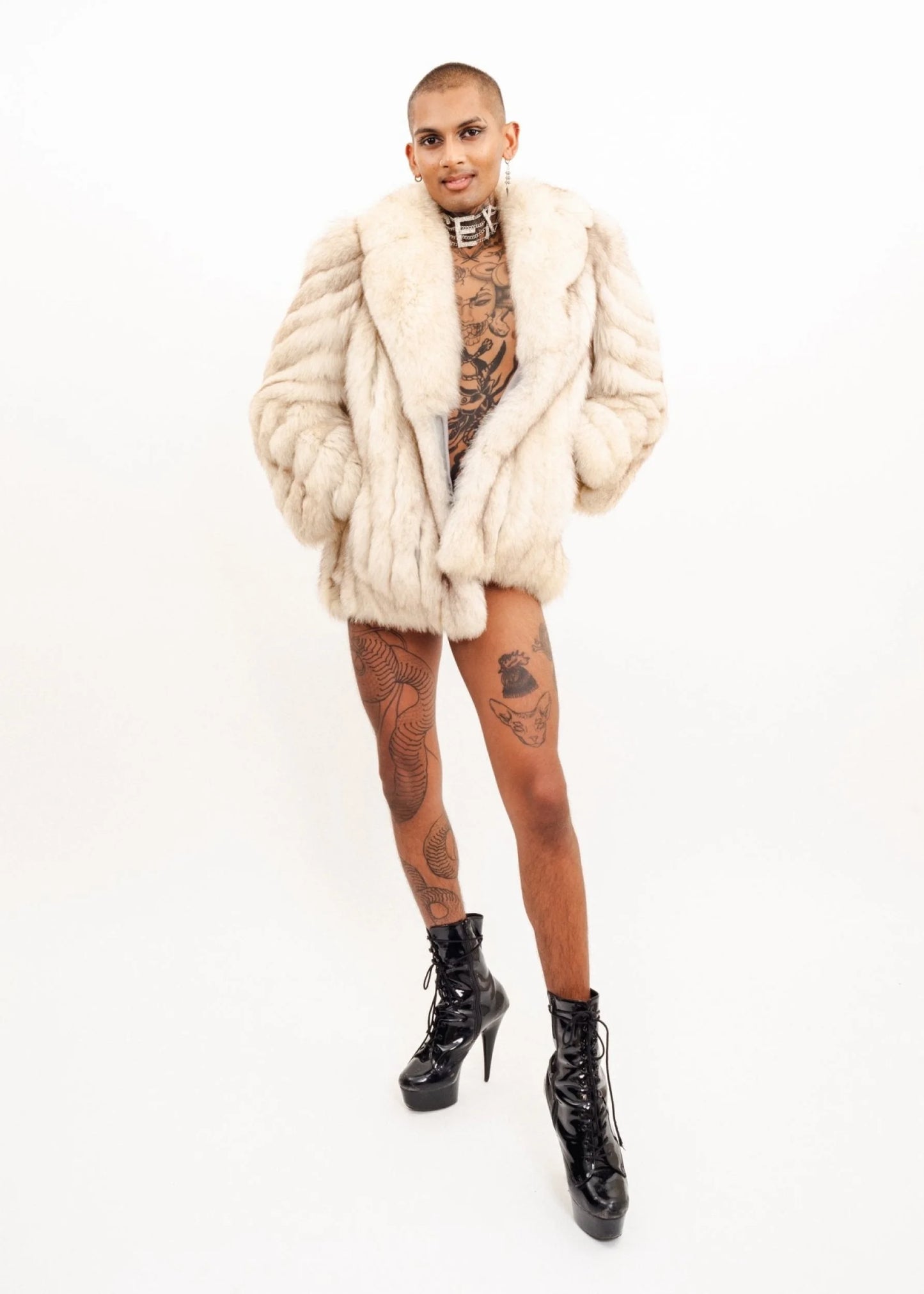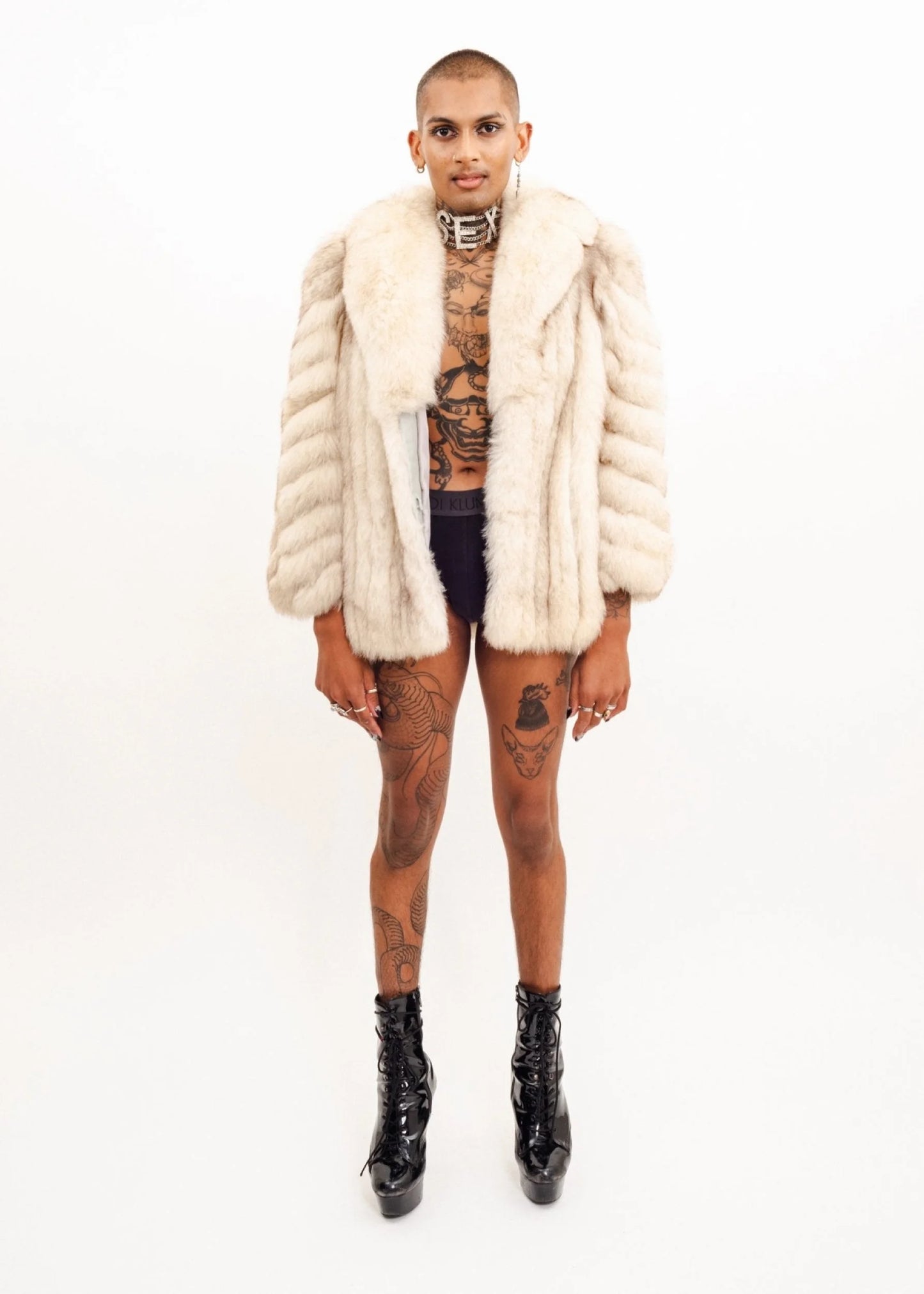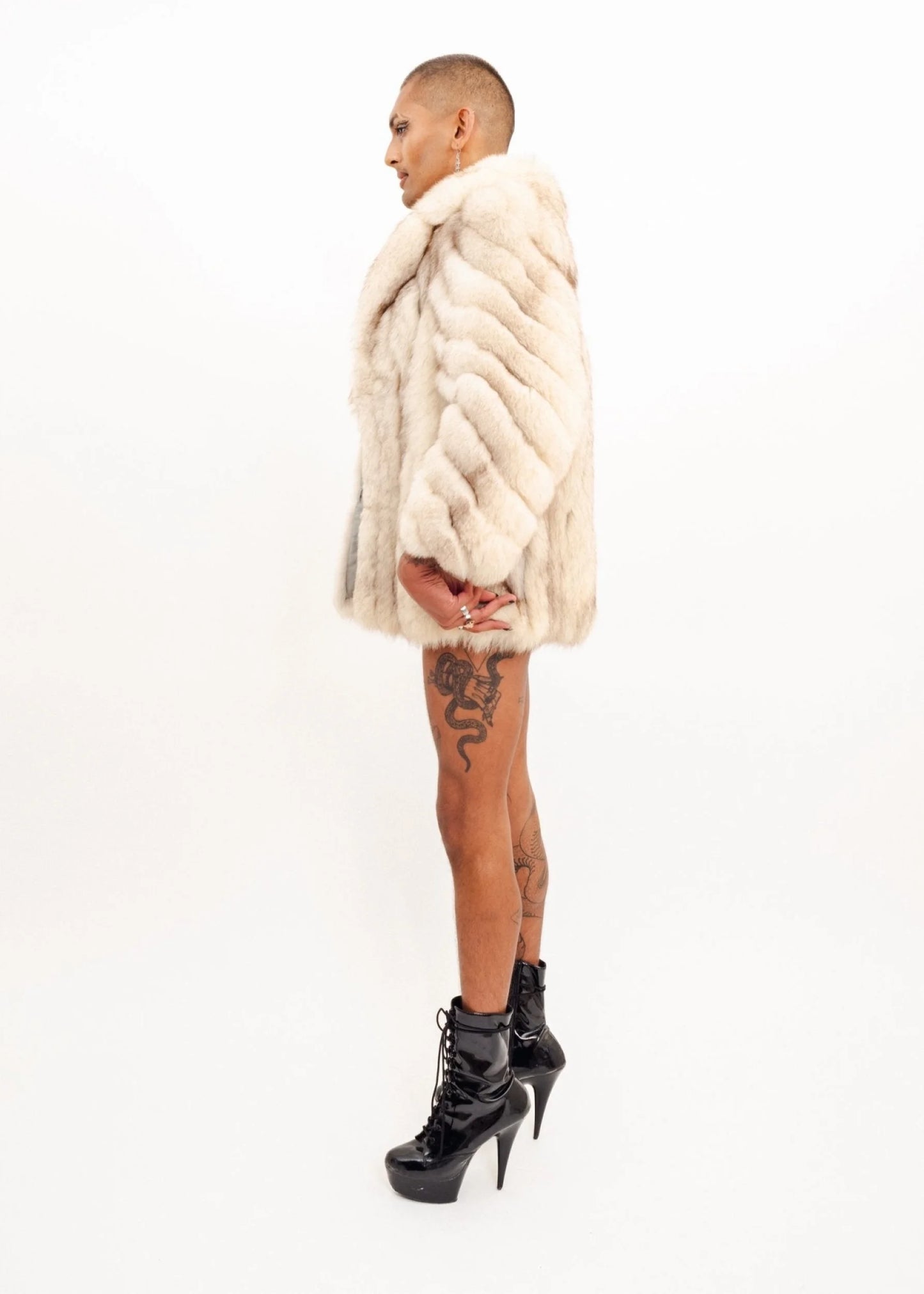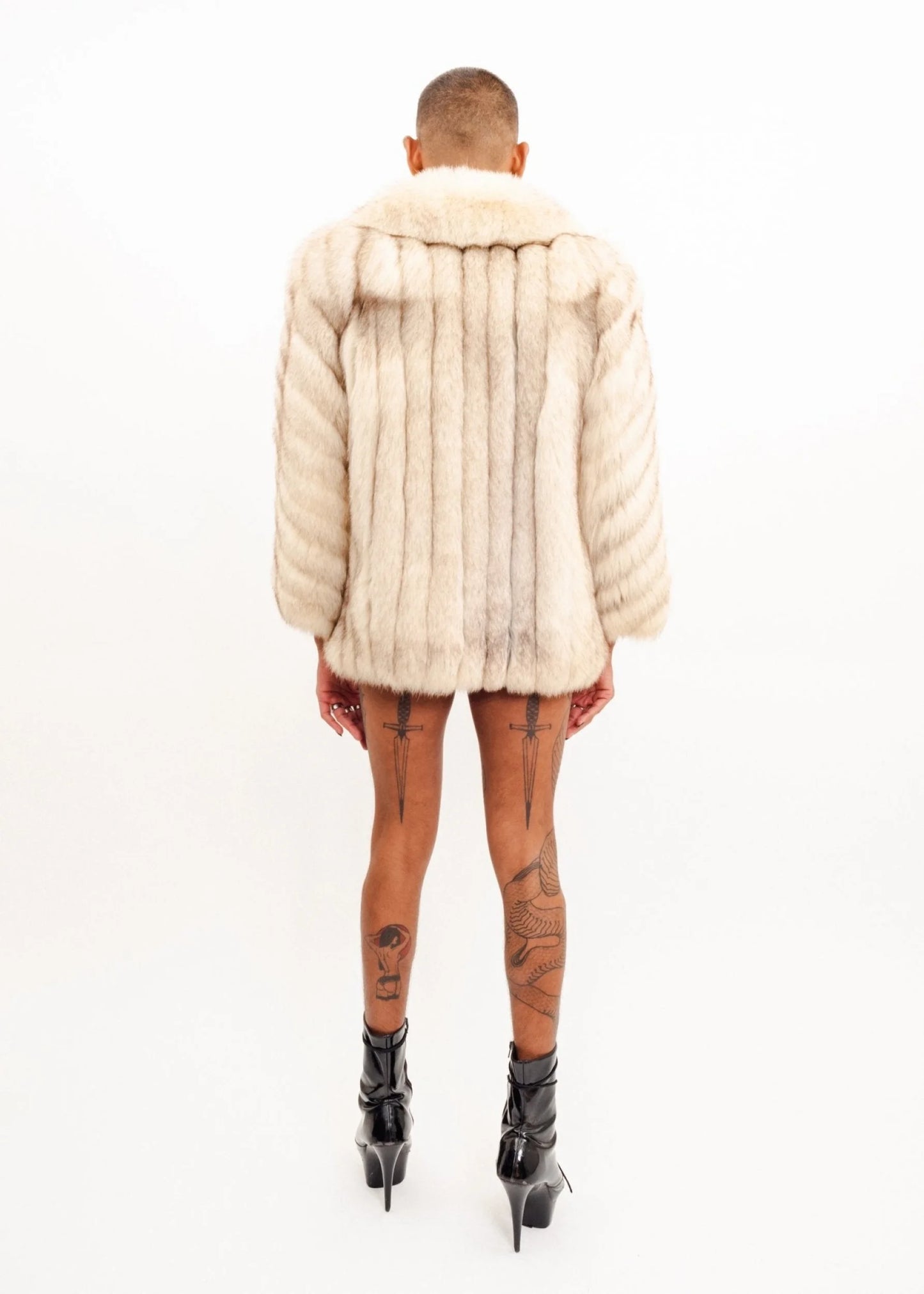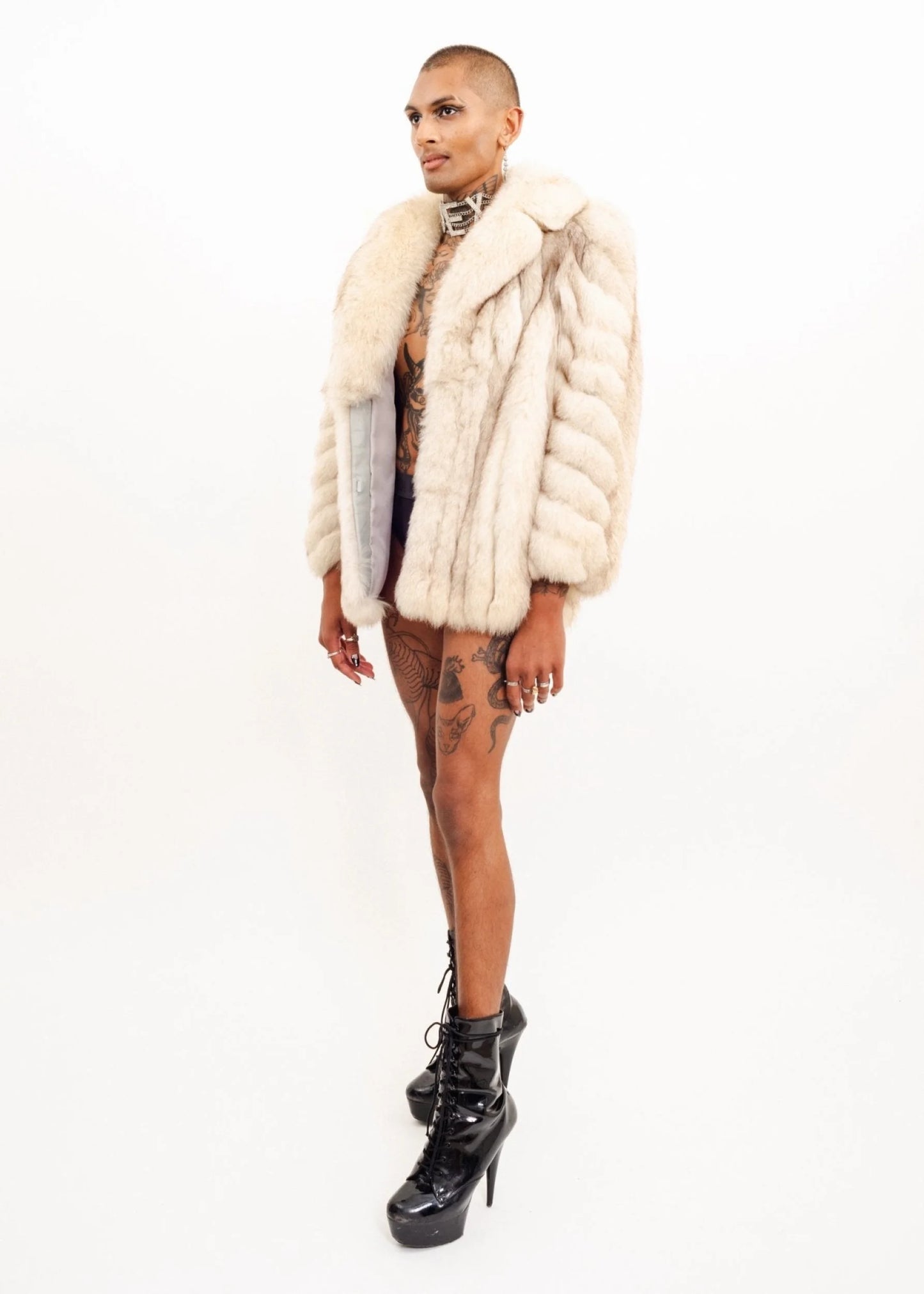 Meet the Model: Kiran
Waist- 76cm/ 30 inches
Chest- 92cm/ 36 ¼ inches
Hip- 81cm/ 32 inches
Height- 174cm/ 5 ft 7

Your stylistic influences/ inspirations at the moment?

Shock horror- a twink saying Y2K and Campy 90s horror!

I think it's also fair to say the drag scene has been driven really hard by archival and current Mugler lately… And honestly? It's hot.

Also, awful graphic tees- something about them is so trashy and cheesy… love.

How do you spend your days?

When I'm not at my 9-5, I spend my days reading, sewing, doing drag, and painting. Which makes me sound a little geriatric, but it's thrilling anyways.