Regular price
$132.00 USD
Regular price
Sale price
$132.00 USD
Unit price
per
Sale
Sold out
Archival piece by iconic NZ designer Jimmy D
All goth girls grew up coveting this collection- ten years later, I still have a TradeMe saved search for the pentagram harness bra...
NZ femme size 10- true to size. Fits looser on size 8, and would be fitted on a 12
Big sl*tty side splits for ease of movement, and showing off a bit of leg
Styled with the Lusted Ringleader, alongside another very quintessential piece of indie sleaze 2010s New Zealand Tumblr babe fashion history- the Blue Blank Holographic Smiley/ Sad Face Bag
♡ ♡ ♡ All Bizarre Bazaar sales are final sales. Please choose carefully, as we do not accept returns. As we work closely with independent designers and most pieces are one of a kind or made to order, it simply isn't viable. Please get in touch if you have any questions, we are more than happy to help you find your perfect piece ♡ ♡ ♡
View full details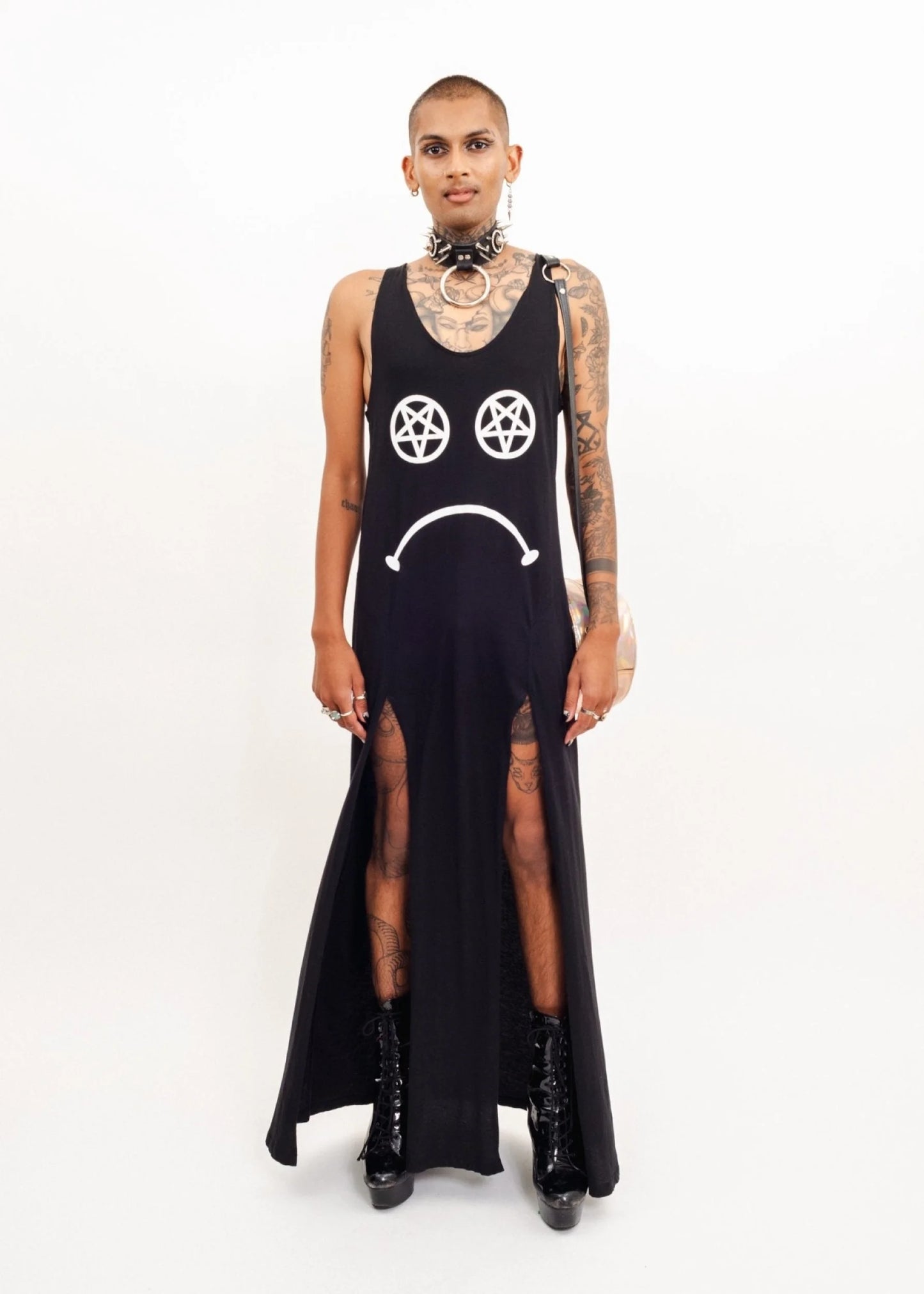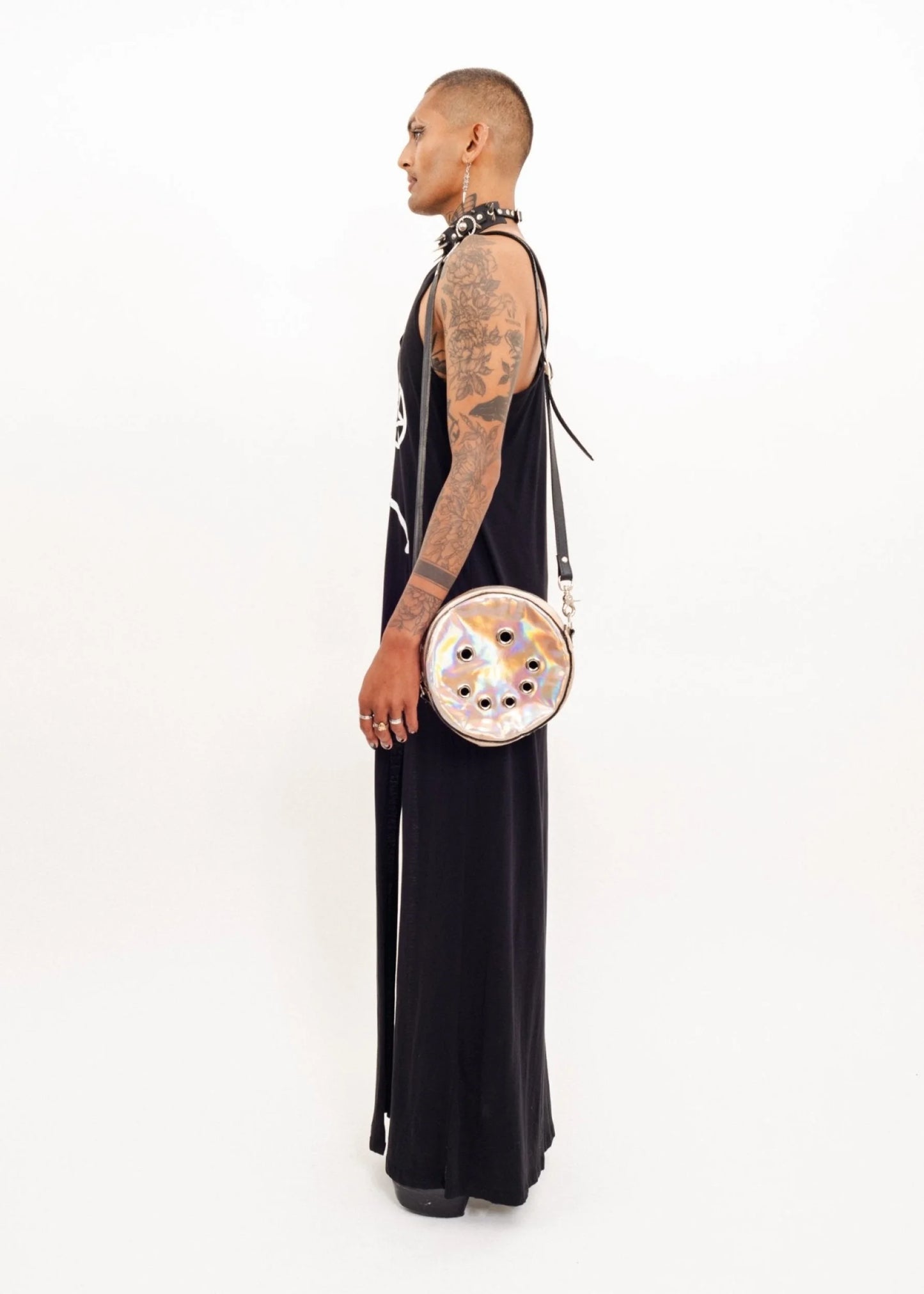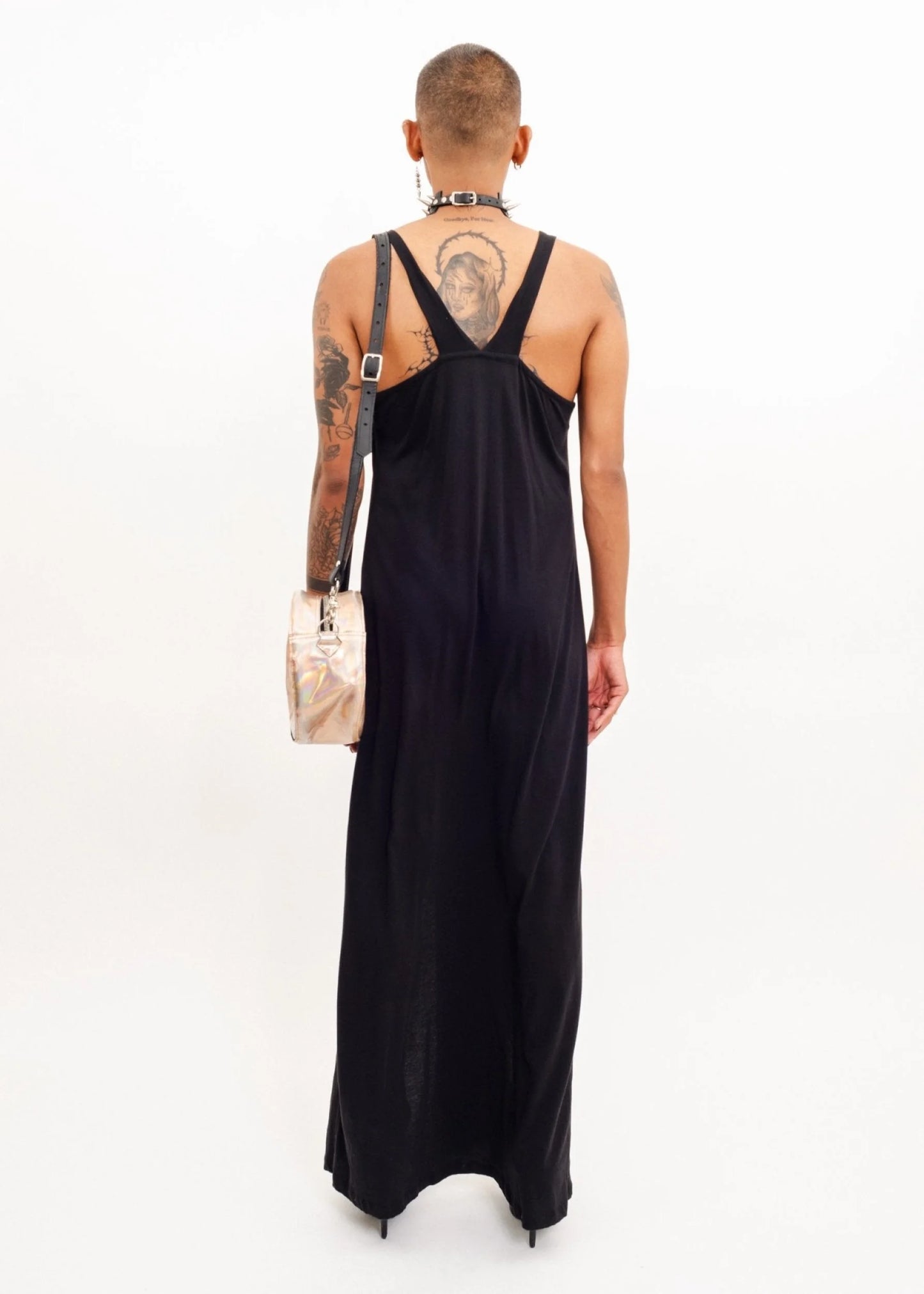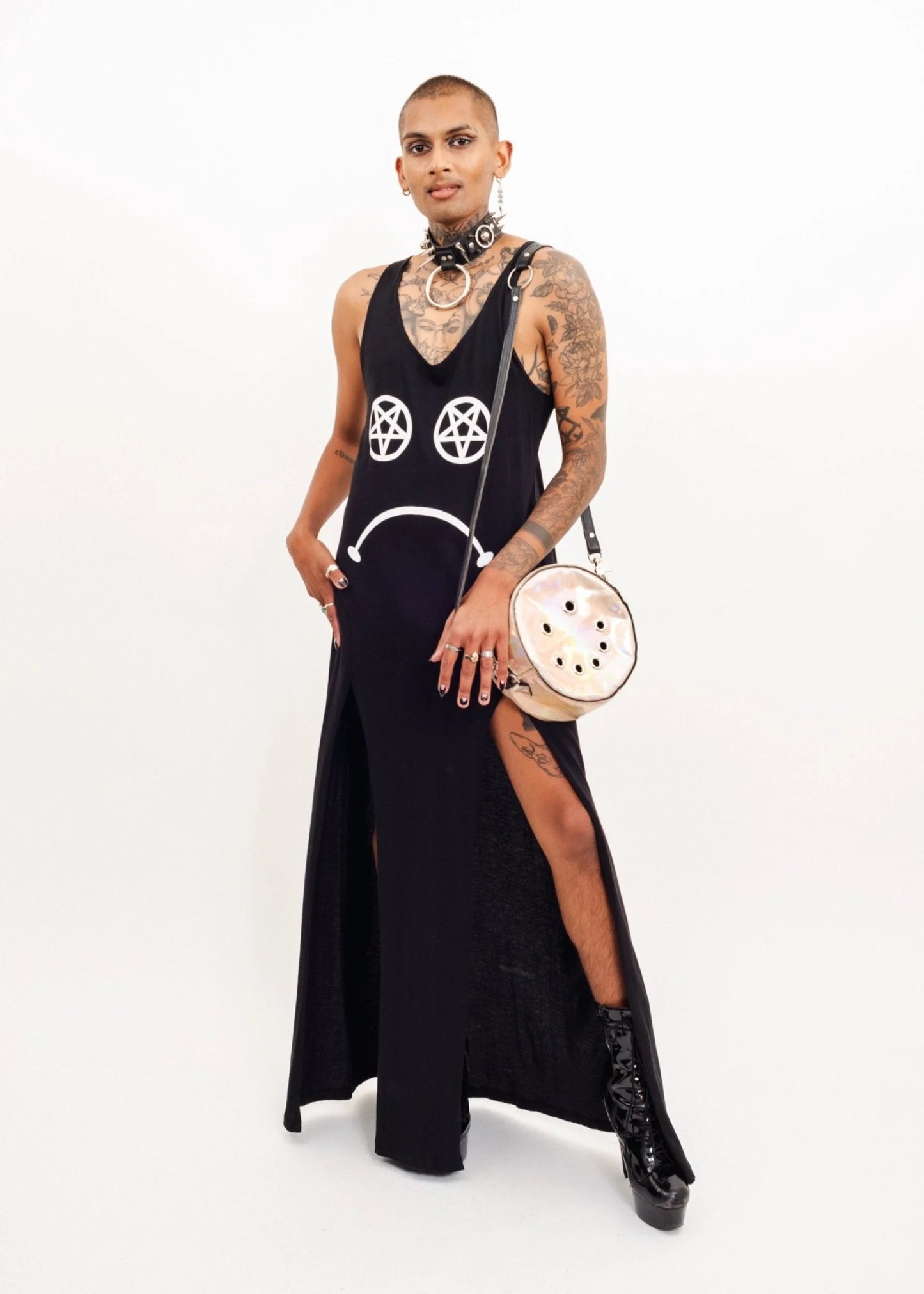 Meet the Model: Kiran
Waist- 76cm/ 30 inches
Chest- 92cm/ 36 ¼ inches
Hip- 81cm/ 32 inches
Height- 174cm/ 5 ft 7

Your stylistic influences/ inspirations at the moment?

Shock horror- a twink saying Y2K and Campy 90s horror!

I think it's also fair to say the drag scene has been driven really hard by archival and current Mugler lately… And honestly? It's hot.

Also, awful graphic tees- something about them is so trashy and cheesy… love.

How do you spend your days?

When I'm not at my 9-5, I spend my days reading, sewing, doing drag, and painting. Which makes me sound a little geriatric, but it's thrilling anyways.