Regular price
$113.00 USD
Sale price
$69.00 USD
Unit price
per
Sale
Sold out
Burnt orange velvet bomber jacket with fringed detailing on the sleeves
O-ring zip front
Best fits NZ femme size 8
As new, perfect condition
Styled with the Sonia Rykiel rhinestone striped tee and Moschino Jeans mod panelled satin mini skirt
♡ ♡ ♡ All Bizarre Bazaar sales are final sales. Please choose carefully, as we do not accept returns. As we work closely with independent designers and most pieces are one of a kind or made to order, it simply isn't viable. Please get in touch if you have any questions, we are more than happy to help you find your perfect piece ♡ ♡ ♡ 
View full details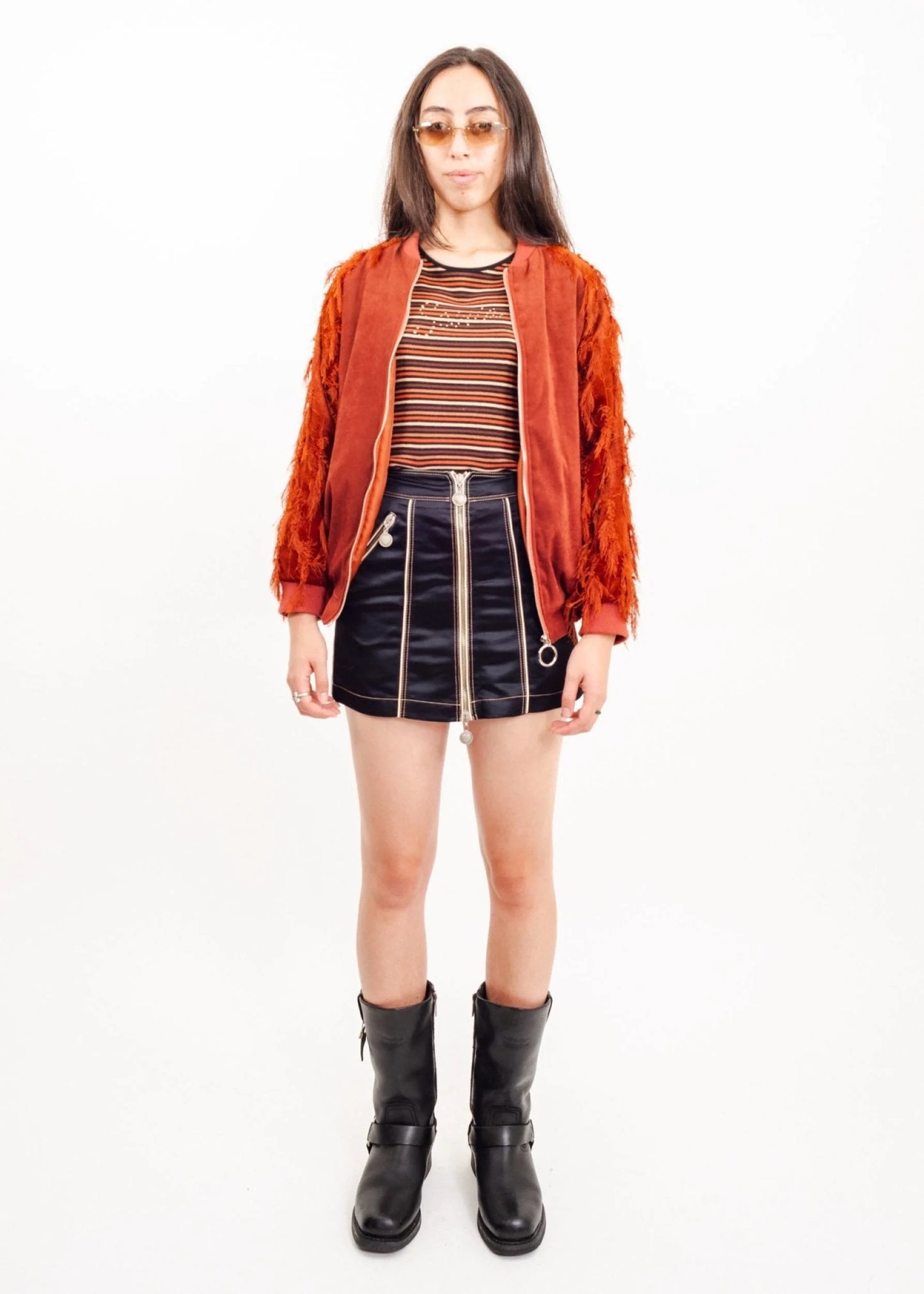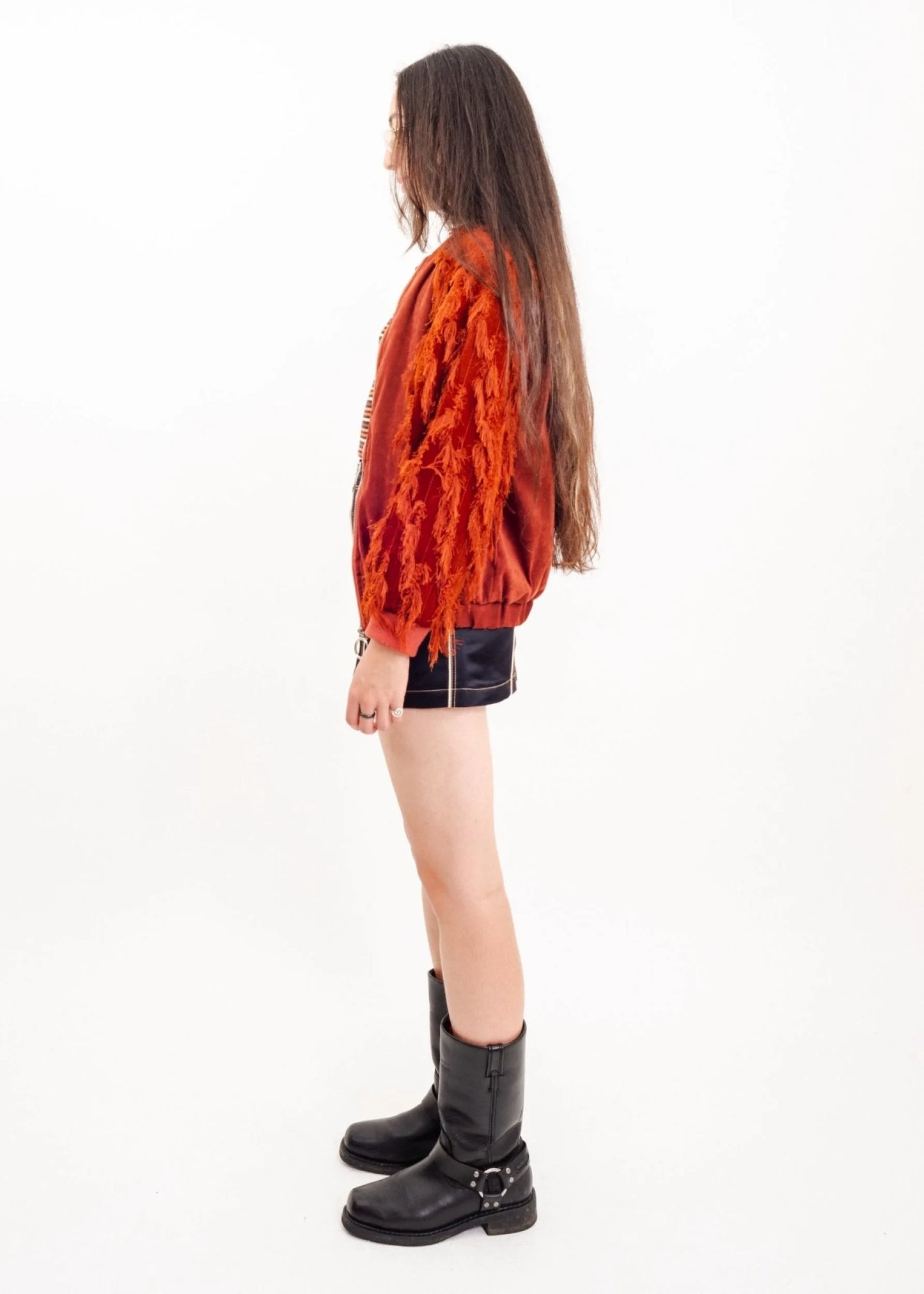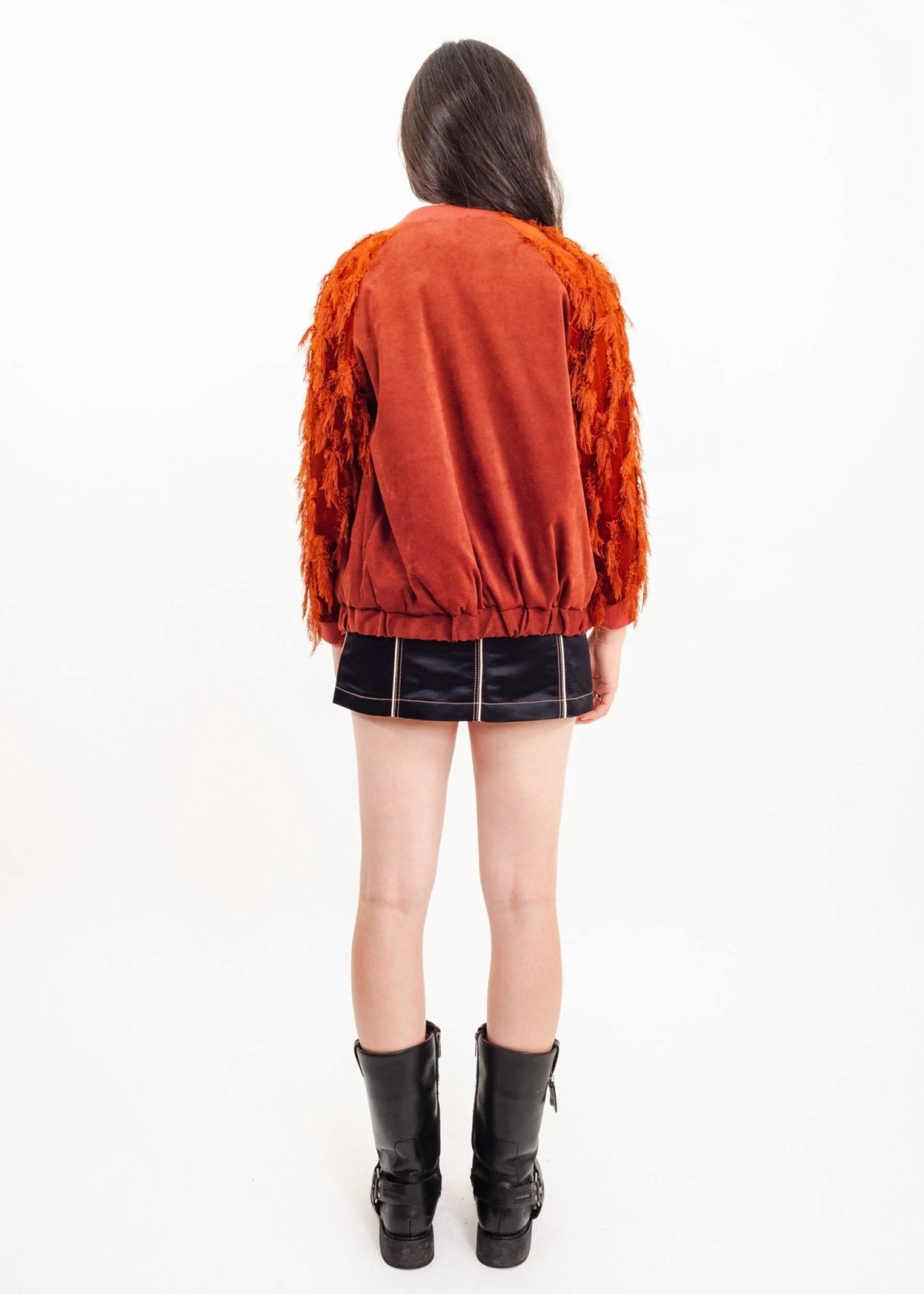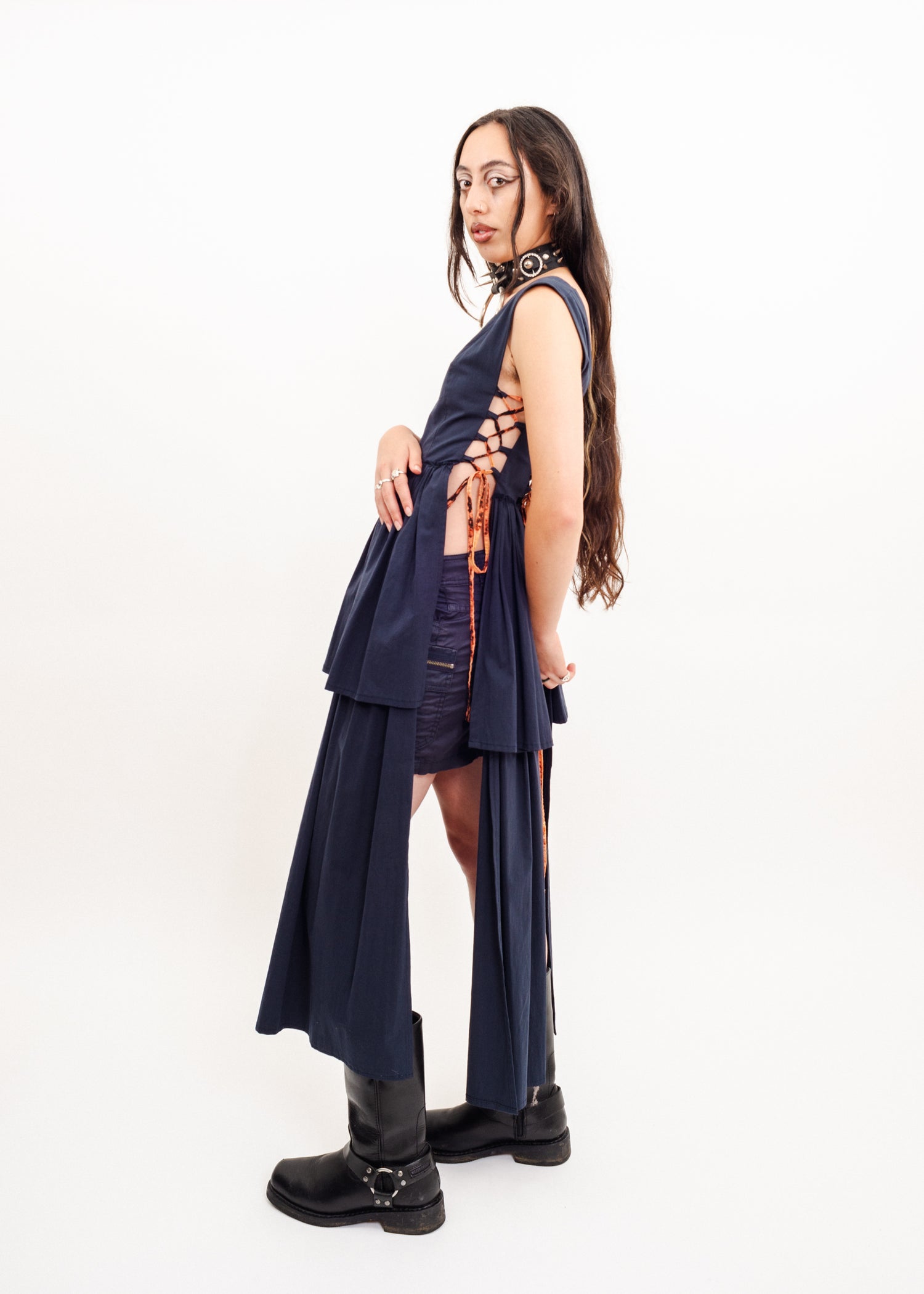 Meet the Model: Maia
Maia-te-oho Holman-Wharehoka
Ngäti Haupoto, Ngäti Moeahu, Te Àtiawa, Taranaki, Ngäti Whakaue, Te Arawa.

Your current style influences/ inspirations?

My style has always been a gender bender mix of femme and masc, growing up tomboy and finding my feminine side later in life. I grew up with heavy influences from all facets of music; 70s classic rock, 80s pop, 90s hiphop and RnB, musicians were my first look into the possibilities of fashion.

If I was to pick a favourite designer, it would have to be THE Jean Paul Gaultier. The colours, the textures, the patterns and my obsession with 90s fashion in my teens ultimately led me to JPG Spring '94. OBSESSED. However, I grew up middle-lower class and could only dream to own designer pieces, so I improvised and became obsessed with opshopping. 99% of my wardrobe is secondhand, which, in itself, creates an eclectic collection that showcases the chaos that is my 'style'.