Regular price
$109.00 USD
Regular price
$200.00 USD
Sale price
$109.00 USD
Unit price
per
Sale
Sold out
Rabbit fur and wool panelled vest
Korean vintage rabbit fur vest
Circa 2000s
Adjustable back strap detailing
Fits NZ femme size 6-10 depending on desired fit
Styled with the Ivy Trousers
We are not barbarians and do not condone the slaughtering of animals for fashion, however, I think it's more ethically sound to continue giving love to something that already exists and that you'll have for many years to come, rather than buying a new fast fashion fake fur every season. 
Further, faux fur is made from polyester, which sheds micro-plastics and pollutes the ocean + poisons us and the planet. 
This is just where I stand, and you're welcome to disagree, but it seems wild to create demand for new clothing when incredible pieces like this are gathering dust in the back of someone's closet. 
Thanks for listening to my Ted Talk.
♡ ♡ ♡ All Bizarre Bazaar sales are final sales. Please choose carefully, as we do not accept returns. As we work closely with independent designers and most pieces are one of a kind or made to order, it simply isn't viable. Please get in touch if you have any questions, we are more than happy to help you find your perfect piece ♡ ♡ ♡
View full details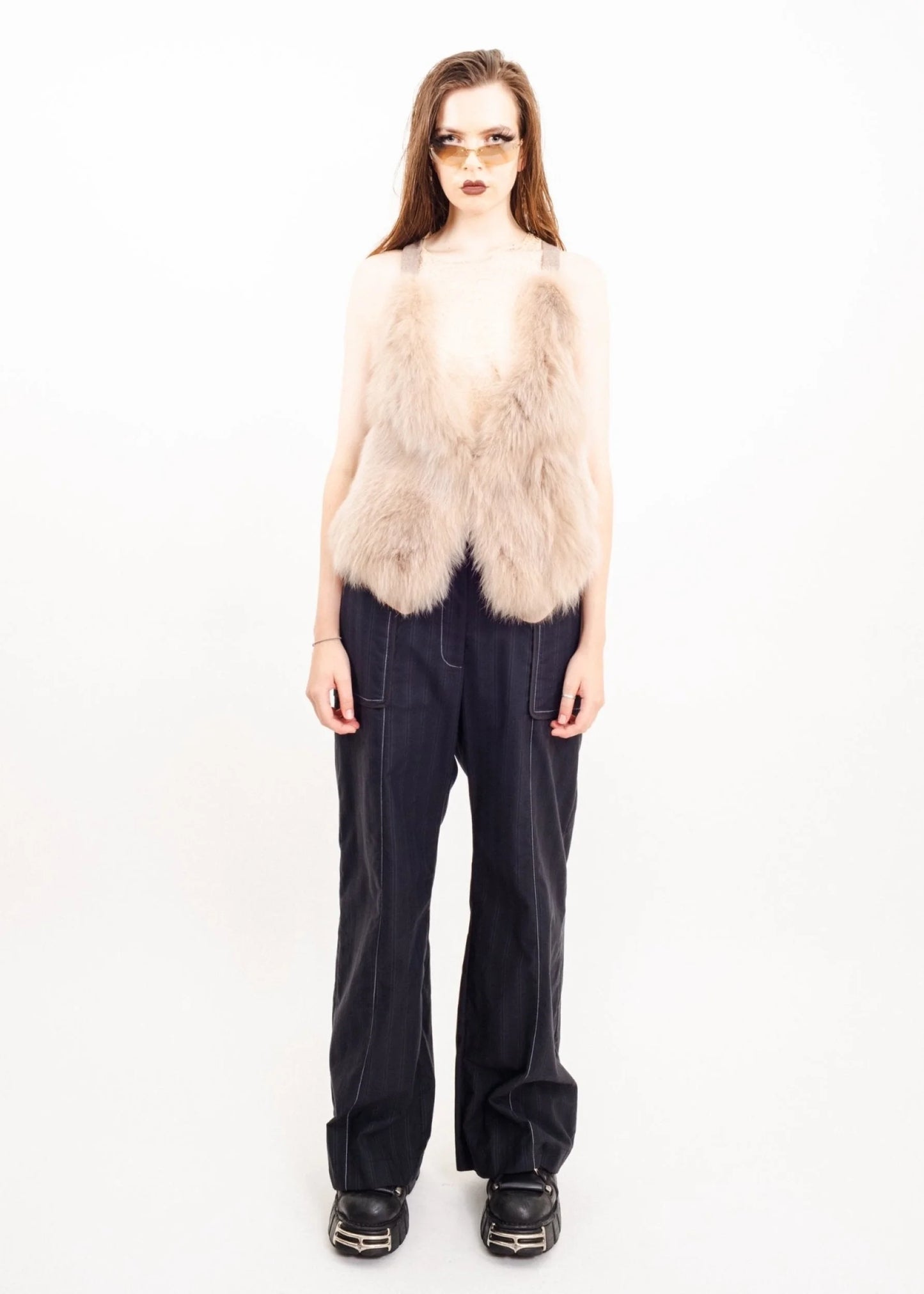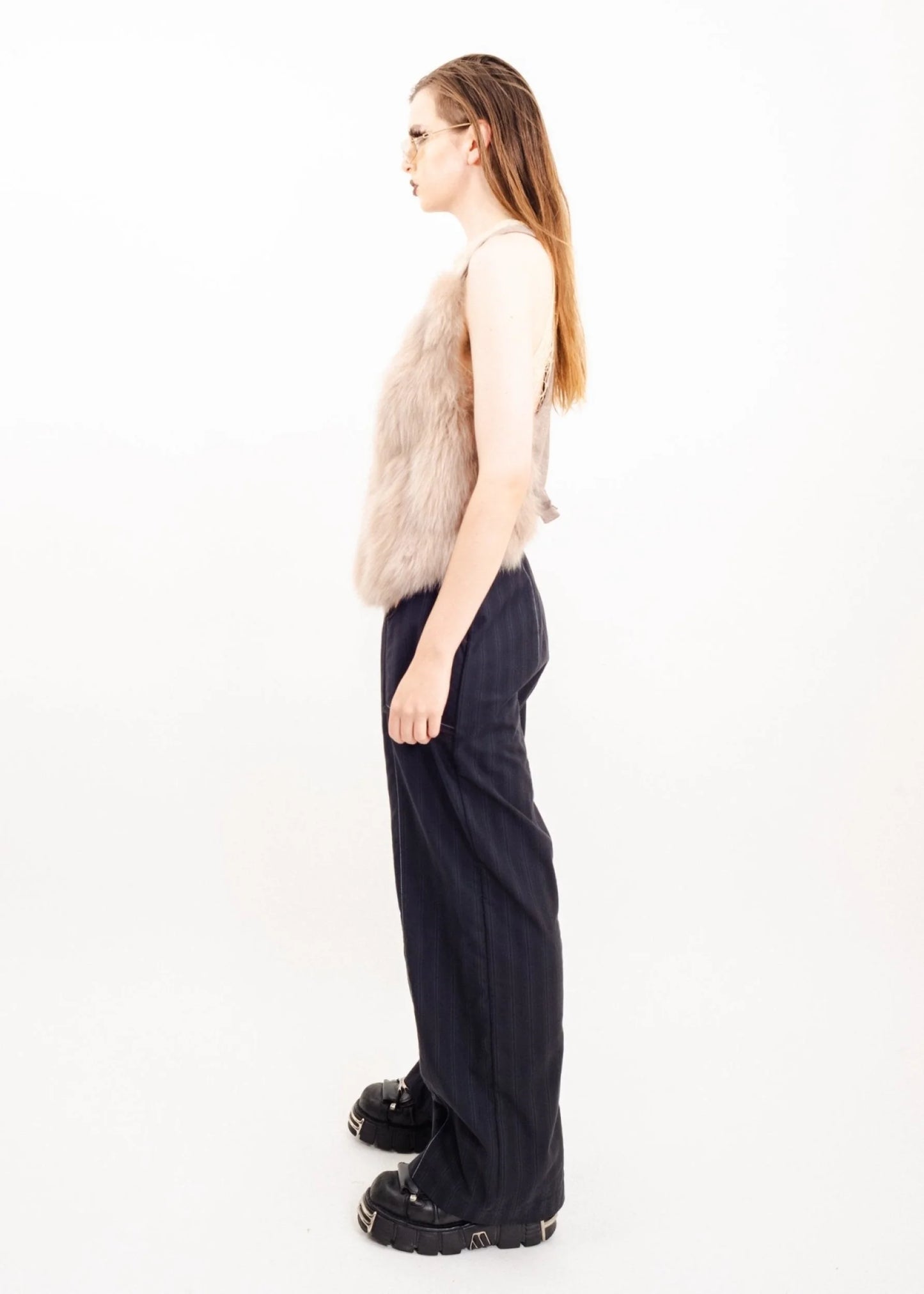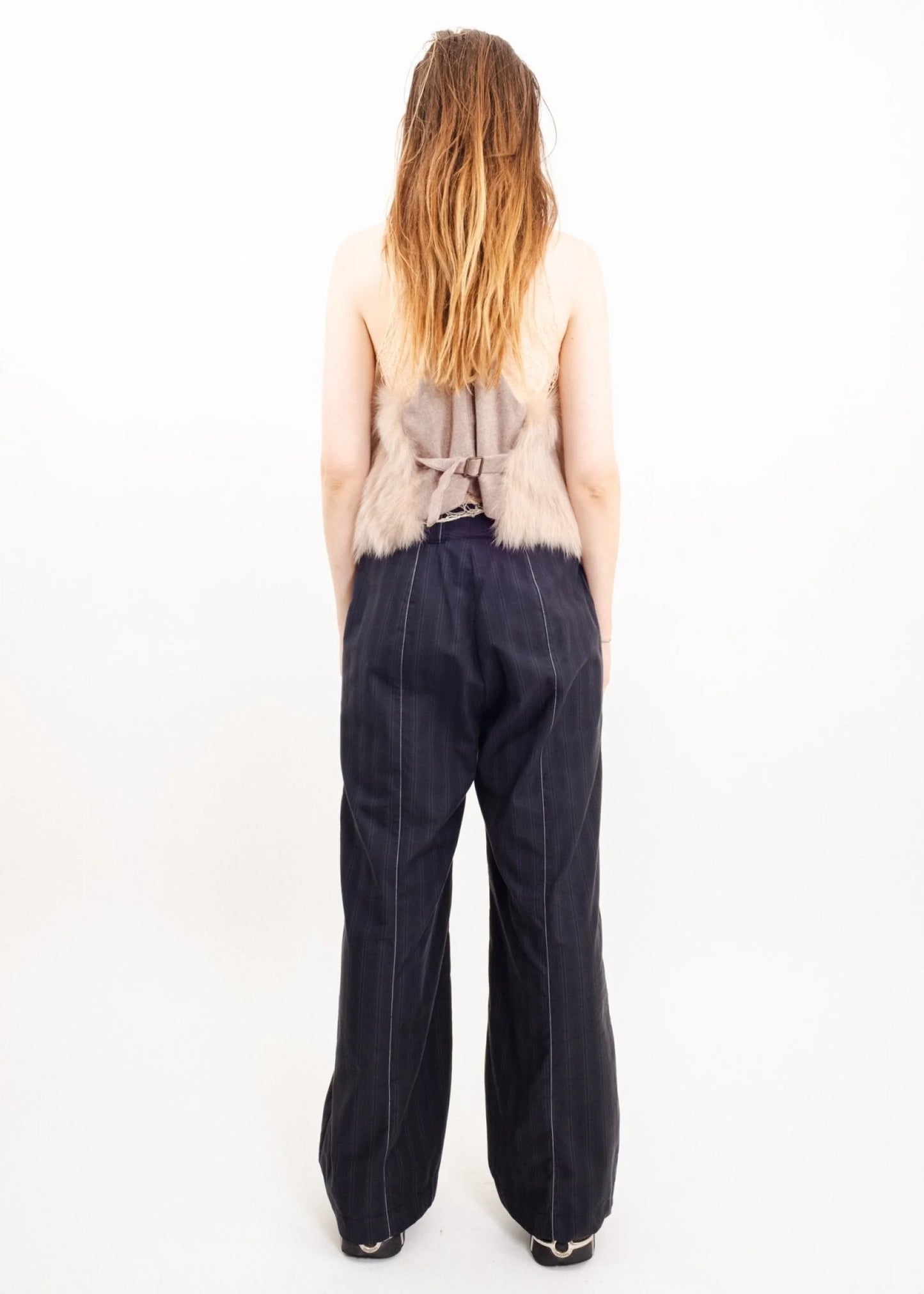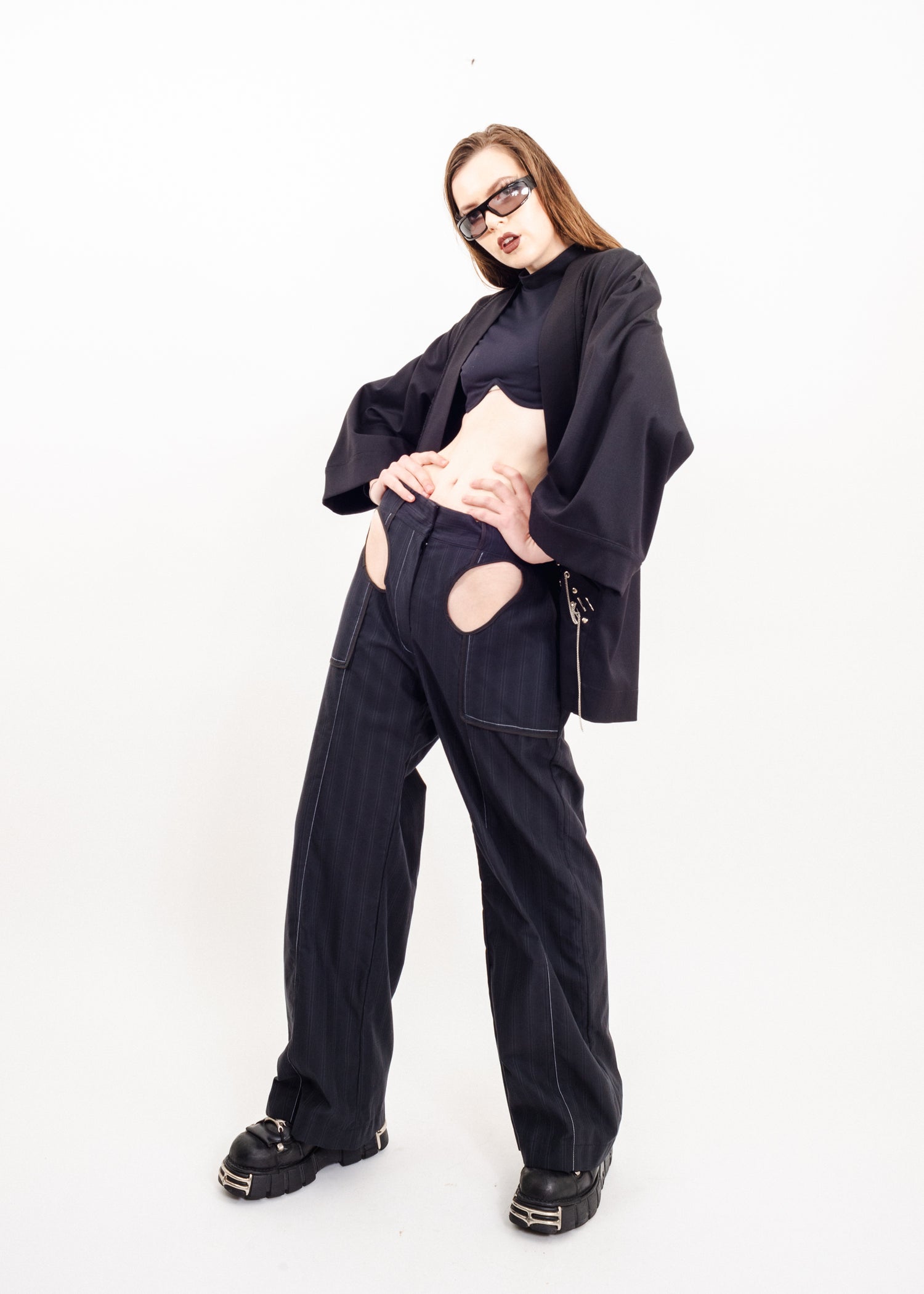 Meet the Model: Kat
Waist- 63.5cm/ 25 inches
Bust- 82.5cm/ 32.5 inches
Hips- 93.5cm/ 37 inches
Height- 179.5cm/ 5 ft 11

Your stylistic influences/ inspirations at the moment?

The Orto Parisi manifesto. Specifically, "The strong smells have become unpleasant to us, because the excess of soul is intolerable..." I've been wearing Stercus.

Slate, what a fabulous rock.

I appreciate when garments are made from thick heavy material, as a loose fit that can create something sculptural that leans and depends upon the body as if posing itself rather than contouring. It gives dimension and severity.

PJ Harvey, classic androgyne chic.

Nina Hagen, I can watch her perform naturträne nonstop.