Regular price
$311.00 USD
Regular price
$374.00 USD
Sale price
$311.00 USD
Unit price
per
Sale
Sold out
Penny Lane style leather jacket with zigzag fur trim detailing, and contrast fur collar and cuffs
I believe the outer fur is Tanuki and lining is rabbit fur
Marked size 11- Best fit NZ femme size 8 or 10, also works worn open on a 12 (as pictured)
Styled with the Love Moschino leopard print fuzzy mini skirt
We are not barbarians and do not condone the slaughtering of animals for fashion, however I think it's more ethically sound to continue giving love to something that already exists and that you'll have for many years to come, rather than buying a new fast fashion fake fur every season. 
Further, faux fur is made from polyester, which sheds micro-plastics and pollutes the ocean + poisons us and the planet. 
This is just where I stand, and you're welcome to disagree, but it seems wild to create demand for new clothing when incredible pieces like this are gathering dust in the back of someone's closet. 
Thanks for listening to my Ted Talk.
♡ ♡ ♡ All Bizarre Bazaar sales are final sales. Please choose carefully, as we do not accept returns. As we work closely with independent designers and most pieces are one of a kind or made to order, it simply isn't viable. Please get in touch if you have any questions, we are more than happy to help you find your perfect piece ♡ ♡ ♡
View full details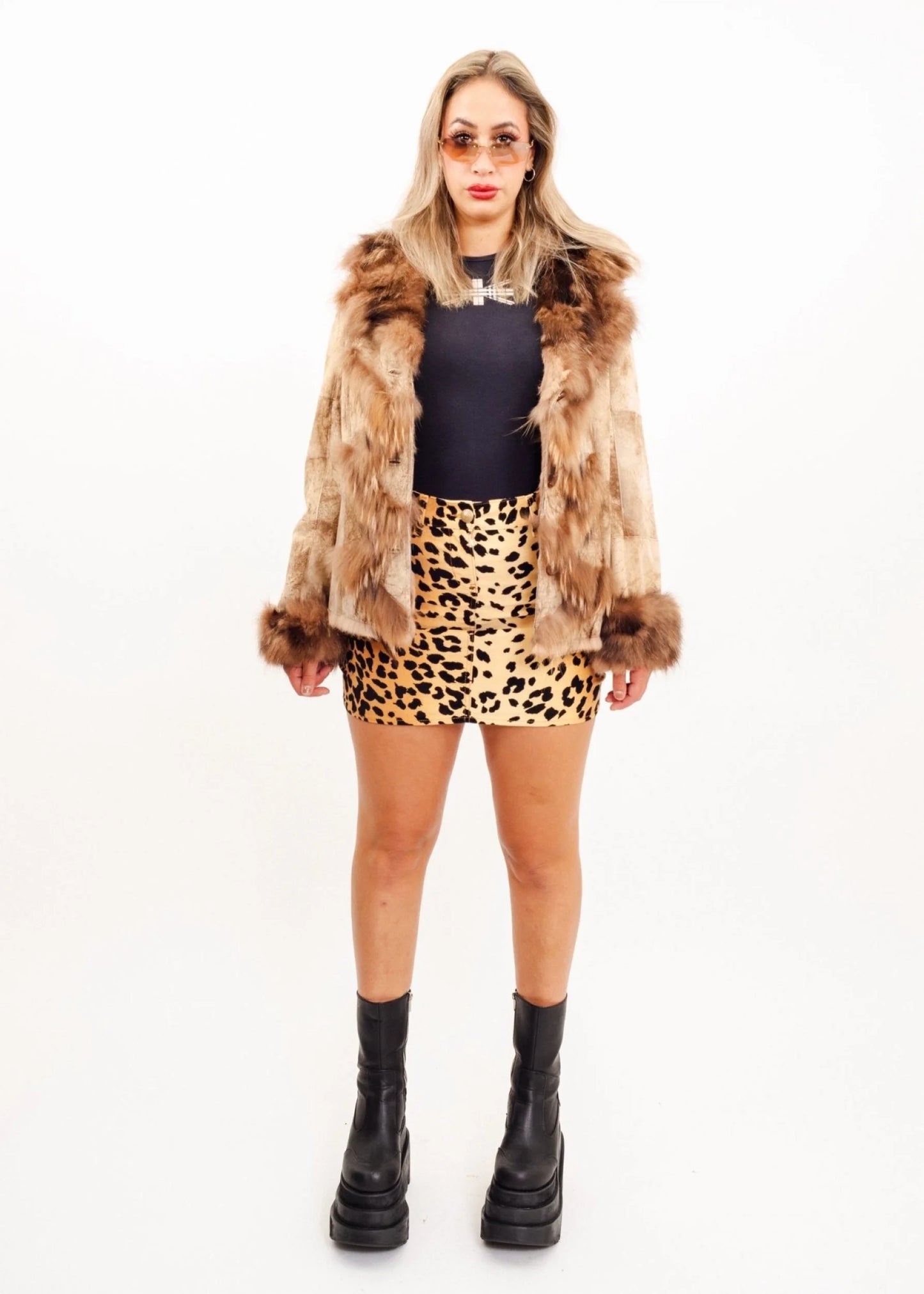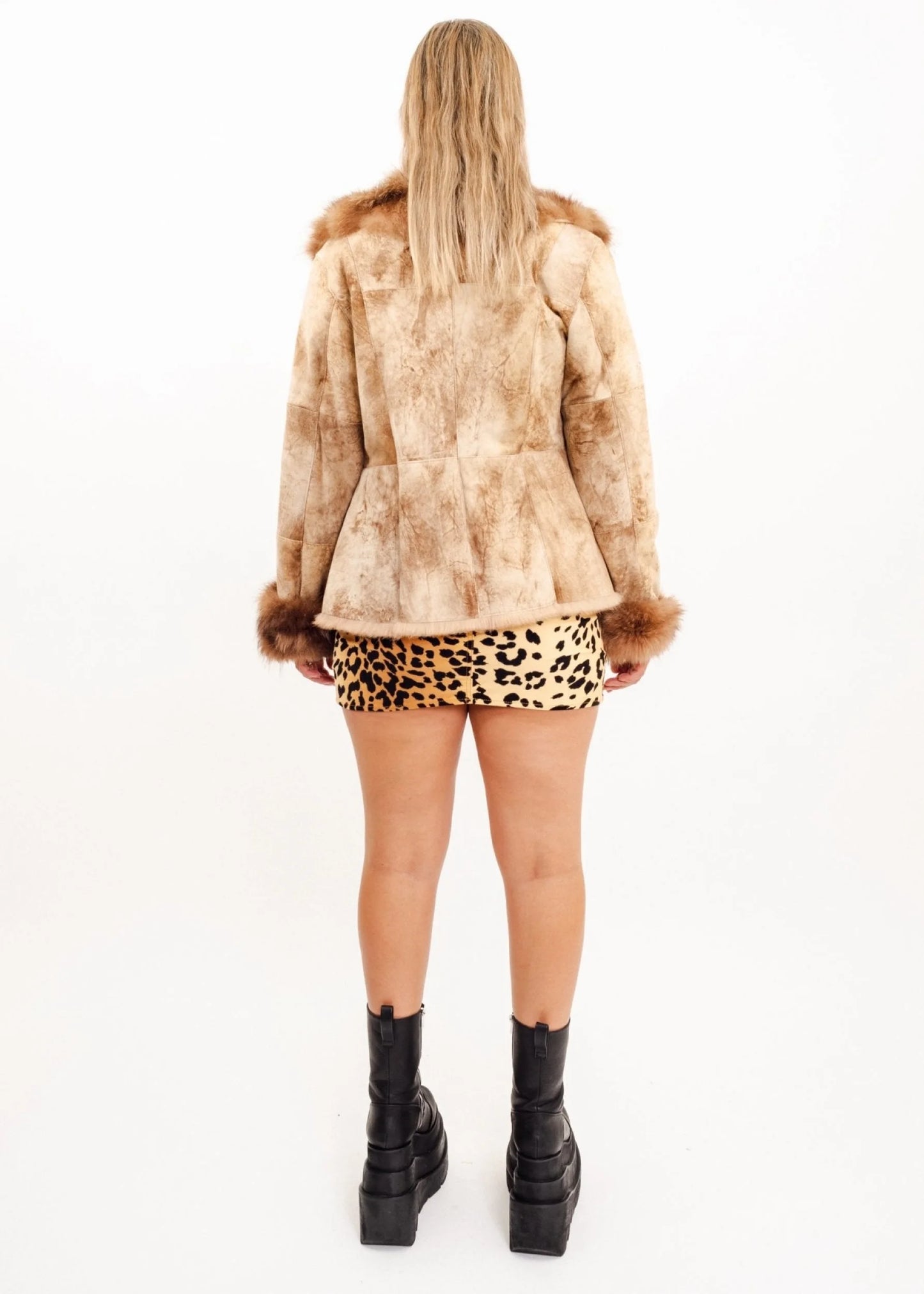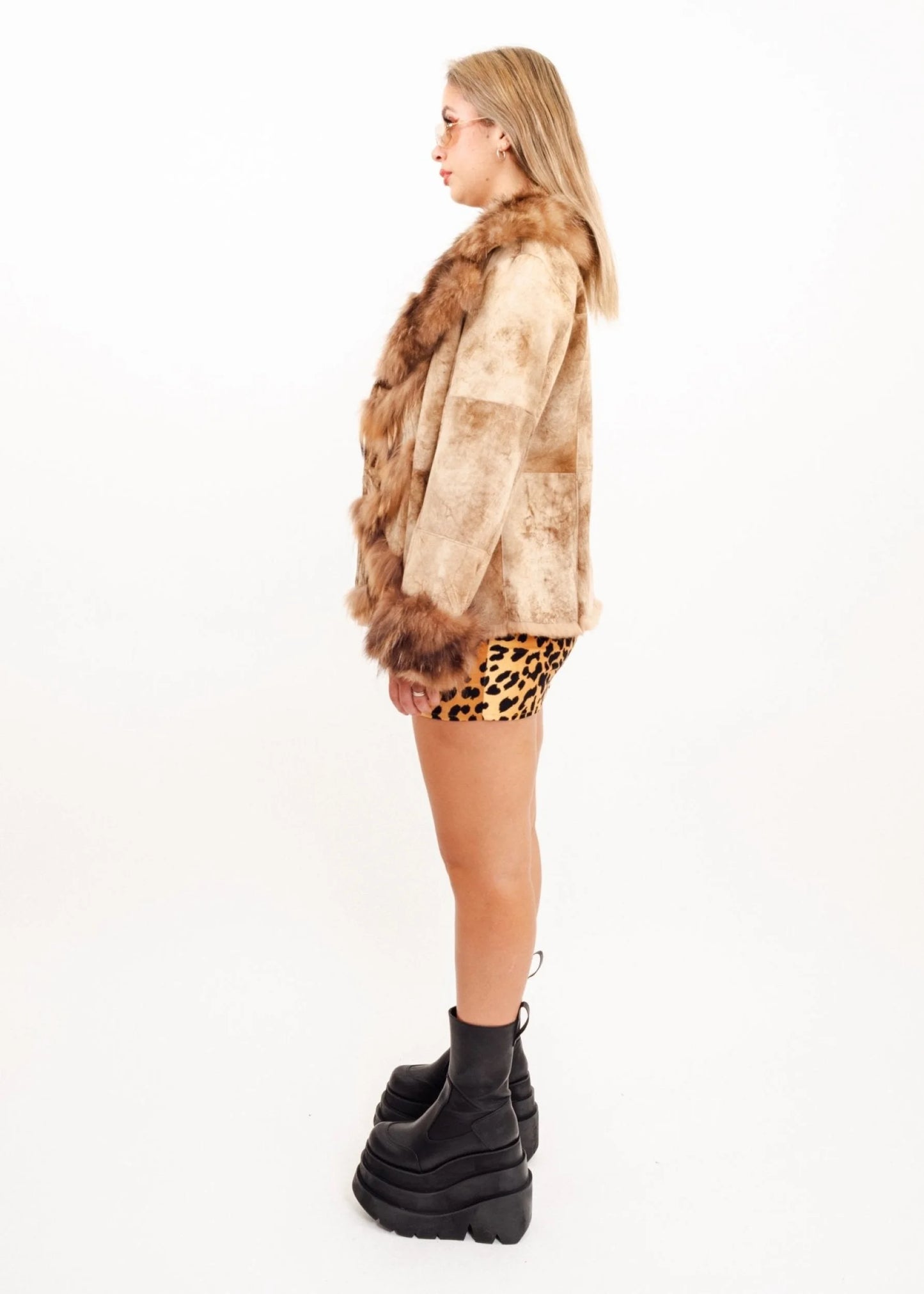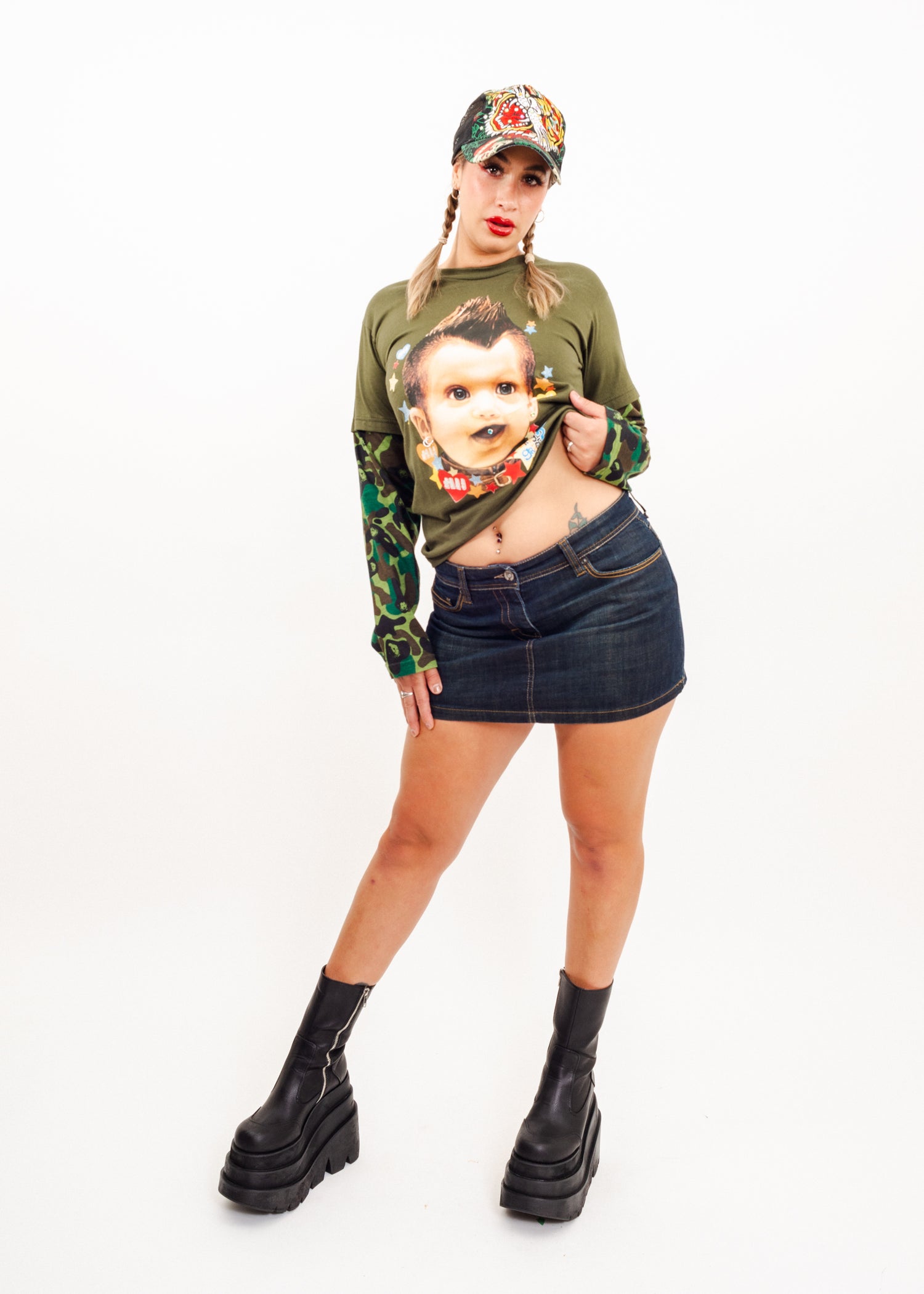 Meet the Model: Amira
Waist- 78cm/ 31 inches
Bust- 95cm/ 37 inches
Hips- 112cm/ 44 inches
Height- 173cm/ 5 ft 7

Your stylistic influences/ inspirations at the moment?

1. The honeys I work with in the wardrobe department for film jobs, Itrigg- who styles Allewya and Nehmasis (some of my fave musicians), my boyfriend, and up-and-coming local designers with fresh perspectives and alive imaginations- there is so much cool stuff popping up!

How do you spend your days?

I run an alterations / custom clothing business; I restore, repurpose and mend garments. Otherwise you'll find me opshopping, sourcing fabric to upcycle, sketching, coming up with designs and sewing sewing sewing for hours.