Regular price
$394.00 USD
Regular price
Sale price
$394.00 USD
Unit price
per
Sale
Sold out
This is one of the single most incredible pieces of clothing I have ever seen 
Yoshiyuki Konishi rose to prominence in Japan in the 80s, famed for his extraordinarily intricate knitwear designs
"Yoshiyuki Konishi is categorized as a men's sweater designer, but his sweater is not a sweater in the conventional sense. It may be called an objet d'art, an intricate tapestry, or a Jackson Pollock painting in three dimensions, but hardly an everyday variety of sweater...
Every aspect of a Konishi sweater is unusual and excessive. An average of 30 different colors are knit into a sweater, and he has used as many as 60 colors for a particularly elaborate one." - Yoko Hamada
You can clearly see this approach expressed within this piece... Truly a work of art
As new condition
100% silk outer
Fully lined, zip front
Although this line is intended as menswear, Japanese sizing, especially from the 80s/90s, is much smaller than NZ sizing. This is marked a large, but equates to NZ masc size small, and would fit up to NZ femme size 10
Styled with the D&G Bubblegum Brat Denim Mini Skirt and 007 playboy baby tee
♡ ♡ ♡ All Bizarre Bazaar sales are final sales. Please choose carefully, as we do not accept returns. As we work closely with independent designers and most pieces are one of a kind or made to order, it simply isn't viable. Please get in touch if you have any questions, we are more than happy to help you find your perfect piece ♡ ♡ ♡
View full details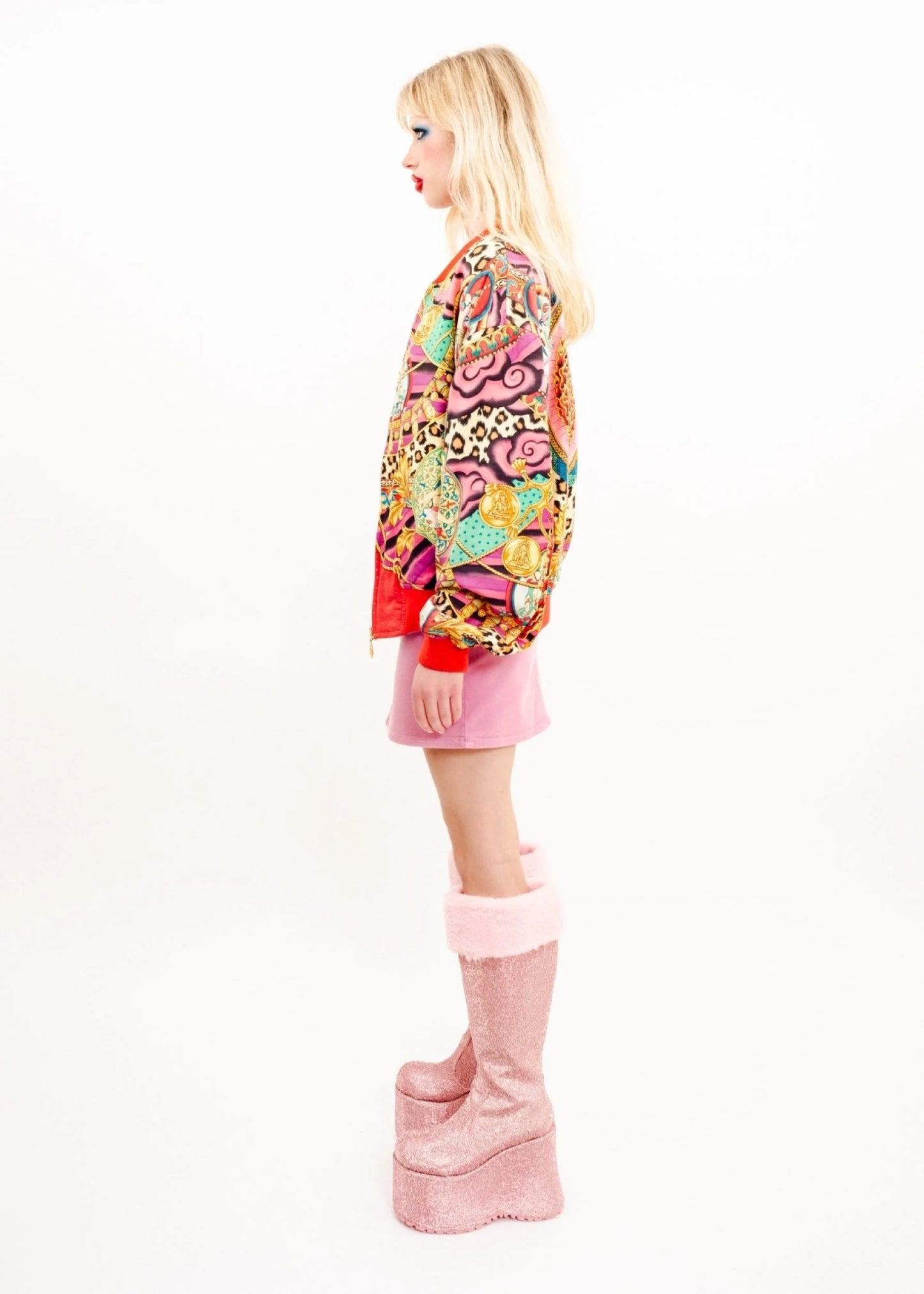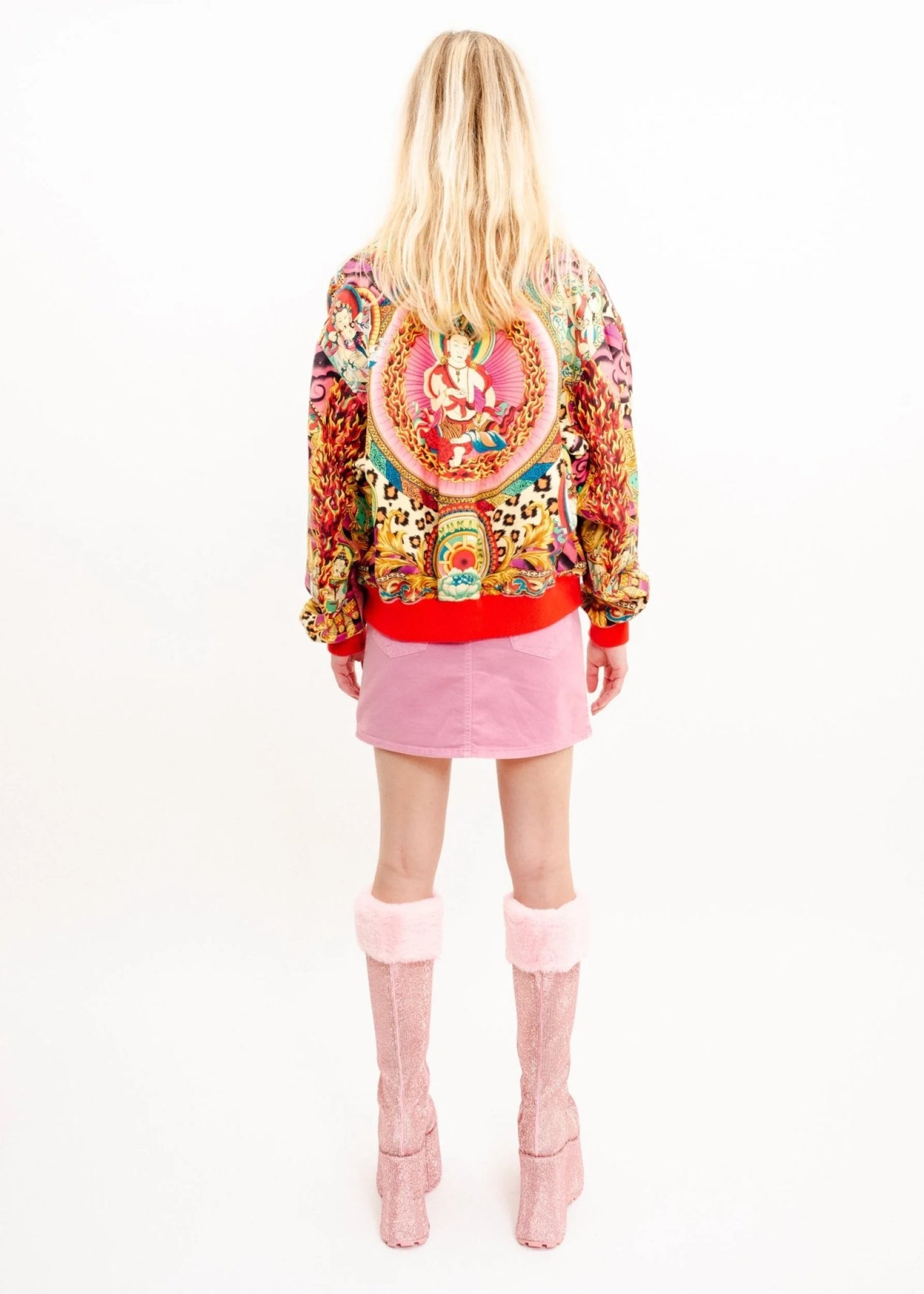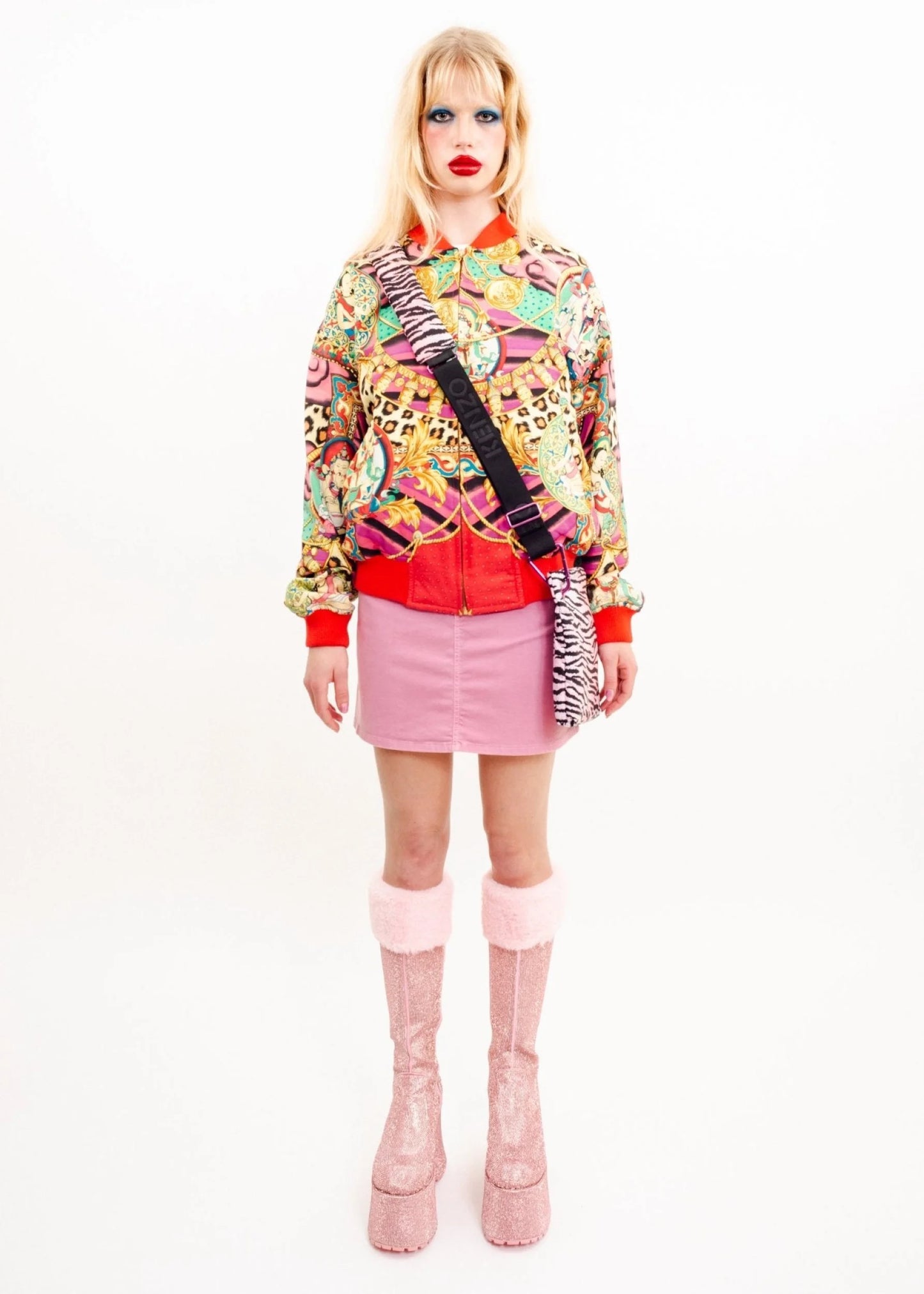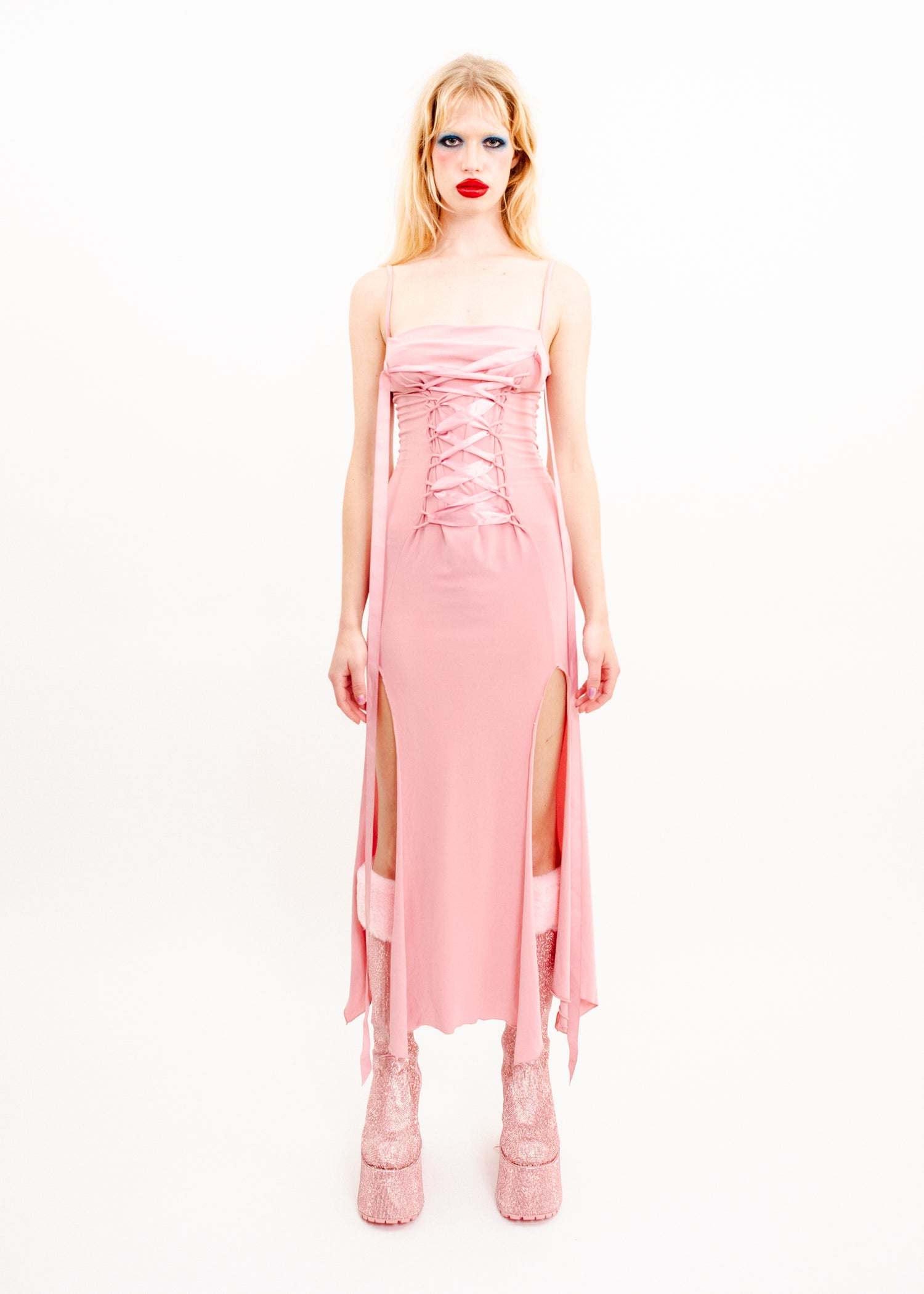 Meet the Model: Jill
Waist- 60cm/ 23.5 inches
Bust- 82cm/ 32 inches
Hip- 85cm/ 33.5 inches
Height- 173cm / 5 ft 7

Your stylistic influences/ inspirations at the moment?

I have an internal approach to style rather than an external one, I am inspired by colours, textures and patterns that bring me joy and ignite my senses. My wardrobe consists of sequins, polka dots, multi-coloured stripes and lots of pink. My adult wardrobe isn't too far off my kindergarten wardrobe. I just find life is more enjoyable when you play dress-ups everyday :)

What's your favourite piece in the entire store?

There are so many beautiful things at Bizarre Bazaar I couldn't possibly choose just one! The Astro princess star bikinis are particularly badass, I also am obsessed with the beaded balaclavas from Nicola Higham.